Our drug and target discovery innovation platform creates an accelerated, scalable, end-to-end
process from identification of an unmet need to commercialization that is industry-leading
The complexity of the GBA presents an ideal opportunity to deploy an AI-driven approach to drug and target discovery. At Invea, we use AI analysis to assimilate our data universe of omics, biological (cellular and molecular), pharmacology, clinical, disease (rare and common), symptomatology, real-world evidence, and commercial sources. The platform generates hypotheses for re-innovation or novel programs that our discovery experts prioritize for efficacy, safety, and the highest likelihood of success.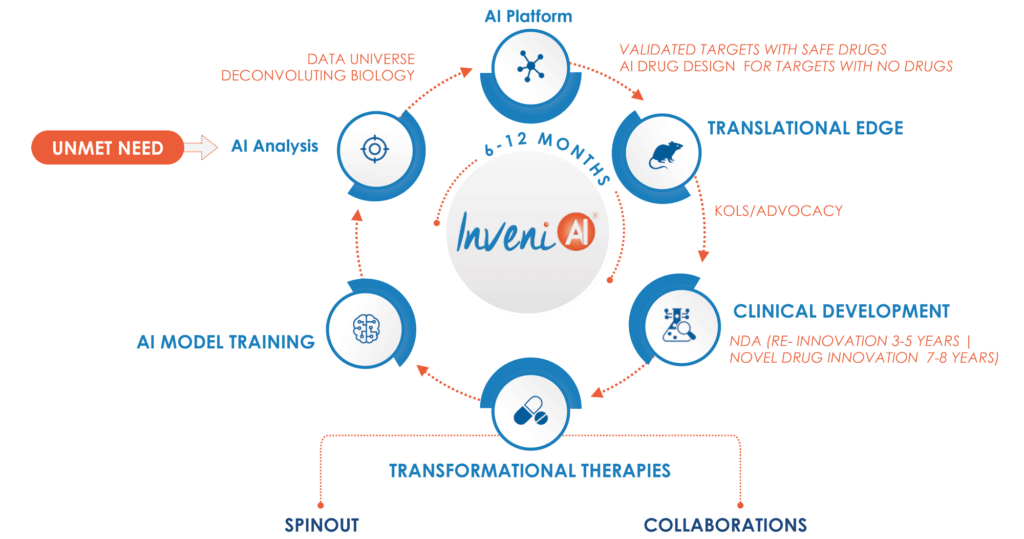 We have comprehensively and systematically decoded the GBA, inflammasome biology, and neuroinflammation across functional and inflammatory GI and hepatobiliary disorders. To date, we have probed millions of data points to strategically advance programs into the clinic and seek to out-license target discovery programs to maximize success and impact patient lives faster.
Assimilating this data, we can understand the underlying mechanisms of the inflammatory cycle
and targets that can impact disease progression.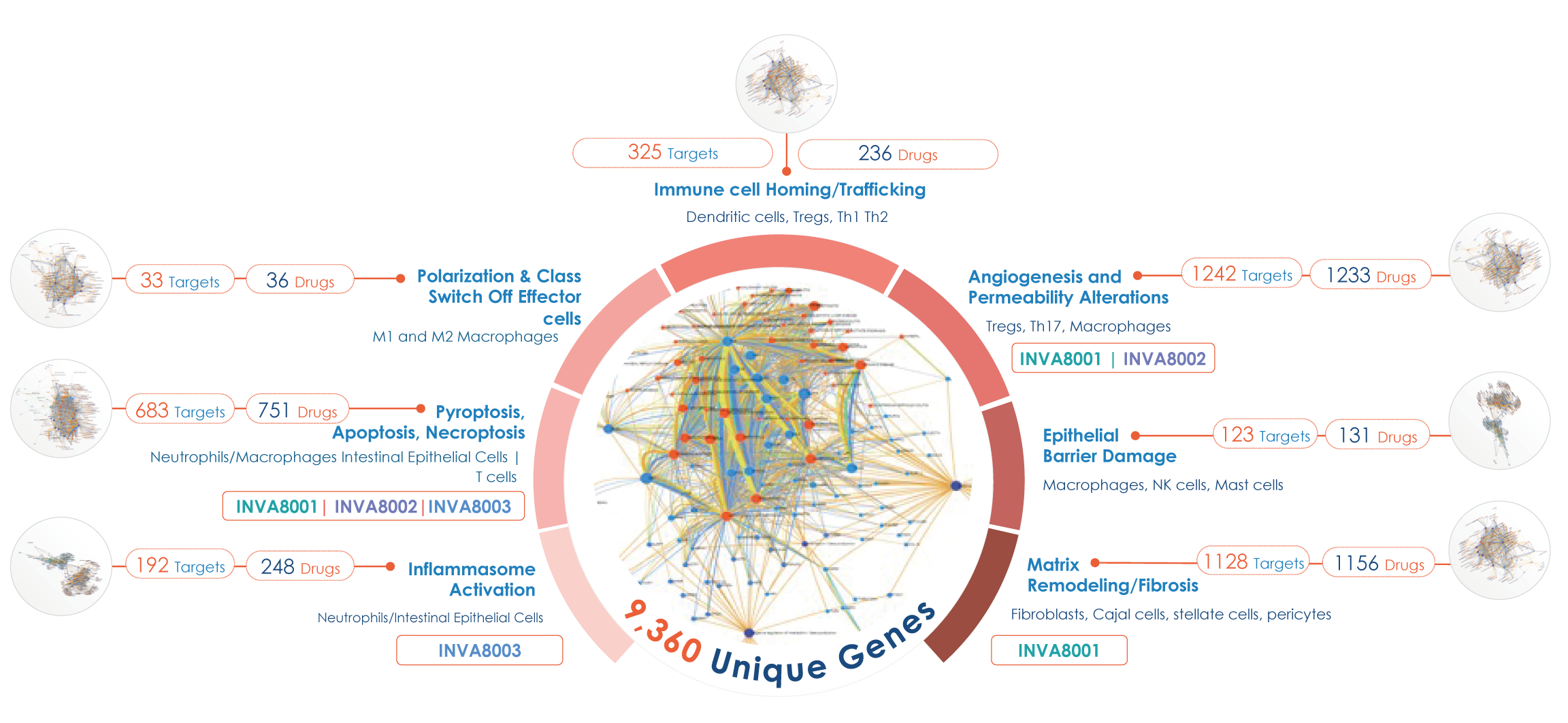 We remain dedicated to researching and developing treatment options that will create a
lasting impact on patients around the world.