HARNESSING ARTIFICIAL INTELLIGENCE
IN DRUG DISCOVERY
HARNESSING ARTIFICIAL INTELLIGENCE
IN DRUG DISCOVERY
Decoding the Gut-Brain Axis to Deliver Transformative Therapies
Decoding the
Gut-Brain
Axis to Deliver
Transformative
Therapies
HARNESSING ARTIFICIAL INTELLIGENCE
IN DRUG DISCOVERY
Decoding the Gut-Brain Axis to Deliver Transformative Therapies
DECODING THE GUT BRAIN AXIS WITH THE POWER OF ARTIFICIAL INTELLIGENCE
Invea Therapeutics, Inc. is a clinical-stage biotechnology company expediting the discovery of transformational therapeutics for inflammatory gastrointestinal and hepatobiliary disorders. The Company is harnessing the power of artificial intelligence to decode innate immunity, inflammasome biology, and neuroinflammation via the gut-brain axis to increase the probability of clinical success
The gut instinct! This is not an abstraction. The brain is in constant communication with the gut, also known as the second brain, linking physiology to psychology, which is why it is common to hear, "I feel it in my gut!". The communication path between the gut and brain – The Gut-Brain Axis (GBA) – is key to maintaining good health. The GBA is influenced by the health of the gut and the brain and the bidirectional communication via the Central Nervous System (CNS), vagus nerve, and the Enteric Nervous System (ENS). A disturbance of this status is often referred to as gut dysbiosis. The immune cells in the gut are essential links in the relay of messages from the brain to the gut (afferent signals) or from the gut to the brain (efferent signals) and mediate the immune response to gut dysbiosis or other sources of Inflammation within the gut. In chronic inflammatory diseases, there is a "runaway immune response" leading to conditions such as Inflammatory Bowel Disease and Irritable Bowel Syndrome. An immunological over-reaction can lead to harmful inflammation, and signals transmitted through the GBA perpetuate these diseases and associated symptoms.
Invea Therapeutics is decoding the GBA and identifying key immune and signaling molecular players whose activity may be modulated to restore homeostasis in the gut and improve non-GI symptoms.
LEVERAGING ARTIFICIAL INTELLIGENCE TO ACCELERATE AND ENHANCE DRUG DISCOVERY INNOVATION
Invea Therapeutics is dedicated to identifying, researching, and developing treatment options that will create a lasting impact for patients around the world. In particular, we focus on gastrointestinal disorders, which continue to have a high unmet need and a costly impact on public health. We deploy an AI-powered technology platform GBAnk, developed by InveniAI®.
Krishnan Nandabalan,
Ph.D.
Chairman, President & CEO
Salvatore Alesci,
M.D., Ph.D.
VP, Translational Drug Discovery, InveniAI
VP, External Communications
Krishnan Nandabalan,
Ph.D.
Chairman, President & CEO
Invea Therapeutics
CEO & Founder
BioXcel Therapeutics
Chief Research & Development Officer
Nektar Therapeutics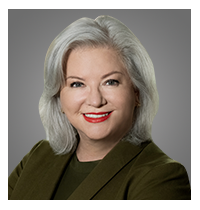 CFO and CBO
Instil Bio, Inc